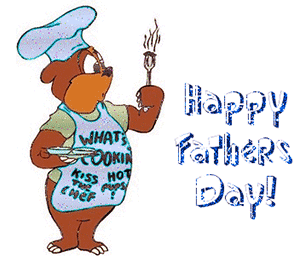 We are sending a shout out to all the Fathers out there to wish them a very Happy Fathers Day.
Here at the Love Shack we are pleased to be able to spend Fathers Day together after having so much time a part. We're looking forward to grilling on the barbeque and spending time on the deck enjoying the sunshine together.
We hope that your day will be special and one to remember.
Happy Fathers Day
Lacie, Husband, Romeo, Juliette and the Warriors