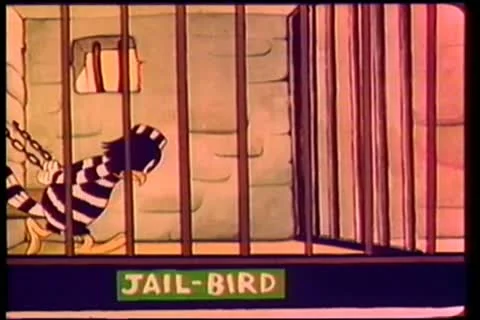 A little while back I had a friend call me after I wrote one of my blogs and she said "were you in a bad mood today?" Apparently, so I'm told, that my mood shows up in my writing.
Since she asked that question, I have been very careful when I write to not be in a mood of any kind. Which has kept me from writing this past month. The truth be told I have thought of all kinds of cute little blogs to write, I was just lacking the motivation to sit down and do it.
So lets back up. Normally I'm little miss find the light in everything and the true believer in that everything happens for a reason.
But, January started out on day one in the negative and sent me into a tumbling of now what and what's next.
On the first of the year, after ten successful months of preventing Covid 19 from getting into the home I work in, Covid got through our doors. There's only one word that can describe the feeling that comes with that news, it's called heartbreaking. I walked out to my car that day thinking, who will we loose.
Three days later I got a call. One I had been waiting sixteen months to get. My surgery date was available, in fourteen days. I had two minutes to say yes and go into fourteen days of quarteen or say no to the date and wait three more years to get a new one as I would be put back on the bottom of the list. With a bit of guilt hanging over my head as I felt like I had left my co-workers in a bind, I had to say yes to the date.
I spent the next fourteen days locked in the house. All my pre-op arrangements were done over the phone and then a Covid test. Finally on sugary day, Husband took me to the hospital. He stayed with me for a few minutes before he was shuffled out the door and I was sent to the operating room.
I now know what it feels like to be alone in the hospital with no one there for you. You think it won't make any difference, you will be asleep anyways. Wrong, it makes a difference. Having your family be told to go home and stay by the phone just incase we need to contact you is a strange feeling.
Then there is the other thing that doesn't feel right. Like, your family doesn't know when you come out of surgery. It takes longer to make phone calls then it does to walk out and speak with the family if something should go wrong or right.
After a few hours past the scheduled surgery time, Husband hadn't heard anything and called the hospital to see if everything was ok. In my case, somethings went right and the surgery went faster than planned. That's the Good News. But the Doctor got side-tracked and forgot to call Husband.
On the opposite side of the good news, I'm one of those whos breathing doesn't regulate quickly after anesthesia. This extended the time frame and caused confusion and concern for those waiting by the phone calls on the other side of the hospital doors. "What do you mean her surgery went well but she is still in post-op?" As a Nurse, I know that can be very normal for some people, but for the public who are not used to medical, it can be quite scary. I'll never be convinced that anything on the phone is as reassuring as a Nurses face telling you that it's ok. I look forward to those day to come soon again.
In over all, I did well and was able to come home that day. Husband came to get me and bring me back to my house of quarantine.
When I said January didn't start off well, by the way, that was the beginning of an understatement.
The day after my surgery my Uncle died at age 71 of heart failure. Way to young to be gone, I agree and no respectful send off. And a very strange sensation I might add, as I am now the oldest living relative in my family. What is even more dis-settling is, my Grandfathers and Grandmothers beautiful biblical names of Joseph and Anna Solomon died with my Uncle.
My Uncle was the last on this side of the family to carry the family name and he had daughters. My mother of course took the traditional and took my fathers name. The four grandchildren remaining carry the bloodline but no one carries the name. I can't explain that feeling, but sad is the best way to explain the loss of the name of good and respectful people. His loss feels like a double loss for our family.
Next came the sinus infection while trying to recover from the surgery. Then the best friend of childhood got put in the hospital again and we thought this time we would loose her. And now add in a post-op bladder infection with recovery and the sinus infection. Oh boy aren't I having fun!
To my girlfriend who is going to call me after reading this blog, I would have to say that Little Miss Sunshine is feeling frustrated as I sit writing this looking out to a blizzard going on.
It's been forty plus days of being alone with the only human faces I have seen is Husbands and the ones on TV. I might add the TV is depressing. It consists of the News, which is never good, the Covid 19, and political issues, which are every where. I have taken to binge watching Netflix.
So I would say its fair to say, I am not enjoying being off work. I would also like to give a shout out to the many people who have been home from work for this long stretch. You are my hero's. You can add to them the ones who are retired and those separated from their families and anyone else living in isolation. I honestly don't know how you guys have done it, as this House Prisoner is going Bat Shit Crazy and would kill at this point to just be able to go out to a movie or have lunch with my girlfriends.
The highlights of my day are washing laundry, now that I'm allowed to carry a laundry basket and cooking dinner. On really exciting days I strip the beds and put on new blankets and linens. Today with the blizzard going on, I'm sure my neighbors who are out snow blowing probably think I have completely lost it. I have the windows open to air out the house because its that exciting day to changes the linens.
Last weekend, I got to go to the grocery store with Husband for the first time. I'm going to consider that our first date this year. After all it cost more than a fancy dinner and good bottle of wine does. And, I got to wear something not resembling yoga pants or jammies.
For extreme excitement today, I had a shower, shaved my legs and yes, painted my toenails. Ok maybe I did a little more than that. I actually got sick of this depressing state of Netflix watching and spent my first 15 minutes in the gym today. I was given the go ahead to start on the treadmill as of yesterday. Then I did the list as above.
As I sit here in my little cell watching the only true lovers of the snow storm, Romeo and Juliette out playing in the snow, the cottage is constantly on my mind and I'm having major withdrawals from there.
Husband has been up twice since my isolation to check on our Lady and our Warriors cottage and they are doing just fine. The next trip up is coming and this time I get to go. The frig for the Warriors cottage is being delivered to our house, which we have waited four months for. It has to be taken up at the end of the month and I need to collect the birdhouses to get them ready for Spring. Yes, that will be me doing the happy dance at the front door because I get to go for a ride in the car. I now know how the dogs feel when they get to go bye-bye in the car.
The baraques and lawn movers are coming out now for sale and we need a new one for each of the cottages. So there will be a shopping trip coming soon once the stores reopen. I know exciting. Shopping for anything has now become exciting.
Now for real excitement, I have spent a small fortune on plant stands, grow lights, seeds and trays and all those other things you need to start your own vegetable plants. Gotta love Amazon who my credit card is having a very expensive love affair with.
Today for fun, I need to read when to start these seeds as I had forgotten you don't start all seeds at the same time. Its been seventeen years since I had a vegetable garden. Some how I think this first project will produce some very expensive tomato plants considering the start up and not to mention the cost of the beds for the community gardens starting this year. But as you can see as I write, the hope is coming back with the word SPRING which excites me.
In the mean time, I wrote the exam for the my first course, ten days post surgical and was sure I failed it. I could barely sit in the chair for the two hours while some stranger observed me from somewhere out in the internet world on my computer camera. To my surprise the old brain was actually working when it felt like we needed to go back to bed and I got an A on the exam and the course. I have now started the second course and should finish school at the end of this year instead of the end of next year. In the old days, I would celebrate this with a cigarette' but I am now starting the sixth month cigarette' free.
In summing it all up, I would have to say that January and early February have not started in the best of ways. But Spring will be here soon and that's the light at the end of the tunnel and new begins for not only us, but so many.
To my surprise and joy, I received a call while writing this and the hair salon is opening on Tuesday. I now have a date with my hairdresser. Yes that is the other man in my life. He's the one that keeps the confusion down on if I need new glasses or just a bang trim. Hail Hail to the hairdressers.
I did sit down between movies' and start our list of to-do's at the cottage for this year. Its always fun to write them and see how many actually get done each year. That list is started, but that's another blog.
In the mean time, I would love to keep writing, but the dryer has gone off and I need to get back to the excitement of making beds. I probably should close the windows too as I have witnessed a few neighbors looking at them as they were out walking in the storm.
Well about five more weeks of being a house prisoner is scheduled before I can return to work. Five more weeks and the word Spring will be that much closer. And to those of you who have stayed in this lock down with no escape… You are my hero's!
You'll have to excuse me now while I go do a little dance on the way to the dryer. I get to go out and drive my car next Wednesday and get a hair cut… Dam it's like getting a day pass from this prison.