Are you one of those people like me who can't walk into the Mall Type Candle Shops without having trouble breathing?
I have to be careful about what type of candles I buy. I can't use air fresheners without having difficulty breathing and scented products can send me running for an inhaler in minutes.
This weeks "Make it cheaper and/or better blog" is a help for those of us who have this common problem. It's cheaper and better for you.
Take a small glass bowl and put in cotton balls. Add a few drops of essential oils and you now have an air freshener with much less cost and without the plastic to throw away after.
These little cotton balls can be placed in your closet and your drawers to add freshness.
If you are a person who likes to send cards or still sends those wonderful handwritten letters in the mail, you are going to love this trick.
Place a cotton ball with a couple of drops of essential oils, add your writing paper or cards in a sealable plastic bag for a week. When you open it up, the paper will have absorbed the smell of the essential oils and you will now have scented cards or letter paper to mail off.
For those who love candles but some of them cause breathing allergies, there is a solution to having the scented candles you love.
Using an unscented candle, put a couple drops for your favorite essential oils on your fingers and rub it on the outside of the candle. As the candle burns, the candle will warm up the oil and release the sent into the air.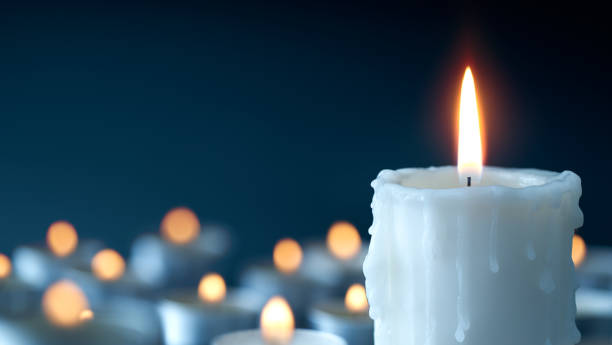 The beauty of using essential oils is they are healthier for you. A small amount goes a long way and you can blend the oils to create your own scents.