I confess to having the blahs…. How can one have the blahs in Summer? Well it's easy… Have surgery that limits your arm movement, then add-on this humidity that we can't seem to break this year, which makes me a house prisoner.  Now add-on sitting around which makes you gain weight and you got the blahs.
To fill my what seems like endless days of sitting around I have been reading. I came across an article in Zoomer Magazine on fitness for Yes, the Baby Boomers. We won't talk about the fact that I'm reading magazines for the Baby Boomers or the question on when did that happened?  Not so long ago I remember reading Teen Beat and now I am reading Zoomers… but anyways back to the article. It talked about nutrition.
There was a scary number in there. The average Canadian eats 26 teaspoons of sugar a day. That equals almost 500 calories a day. It also said that if you look on your labels you will find sugar in salad dressing, barbecue sauce, ketchup, meats and many places you didn't expect to see it. I wasn't too surprised to find it in barbecue sauce or ketch-up because they are sweet. But salad dressing?
And so I started looking and sure enough on the label for the salad dressing it read, oil, vinegar, Sugar. Sugar was the third ingredient on the label. WOW…
As I kept looking, I was shocked to see it every where.
Here I have Husband and I on a one dessert a week because we quit smoking… yes we are both now no-smokers and have been for some time.  And like everyone else who quit smoking, we gained the weight and lots of it.
So we are both back to getting active, having one dessert a week and I have increased our daily intake of fruits and vegetables, adding salad to every dinner and now I look at the label and find out I am eating sugar with my salad.
My next project is to make my own salad dressing and read every label of every product we purchase.
It's interesting when you look at recipes for home cooking, there are very few recipes, that aren't for desserts, that have sugar in them. Then you look at many processed foods and they seem to have sugar in them.
I am not sure when as a society we increased our need for sugar in our diet. I sure don't remember my mother or grandmother feeding us sugar. We drank Kool-Aid and we got snacks. They also baked but the food was made in the kitchen, we were never over weight and neither where they and there sure wasn't any sugar in our salad or our meats.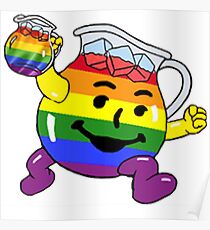 26 teaspoons a day seem like a lot of sugar to intake and that is the average. No wonder I feel blah.
Well, I have now found another way to keep me busy while I am off waiting for my return to work in another eight weeks. I will be tearing the pantry apart and getting rid of all that sugar stuff.
26 teaspoon a day, I still can't digest that number mentally. I really hope I have been on the lower end of digesting that number but looking at the circumference of my waist line, I think I have had a few more than I knew.